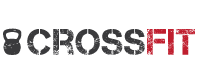 CrossFit is a fitness regimen designed to improve fitness and health. CrossFit is based on constantly varied functional movements performed at relatively high intensity. All CrossFit workouts rely on functional movements, and these movements reflect the best aspects of gymnastics, weightlifting, running, rowing and more.
CrossFit movements are ideal for maximizing the amount of work done in the shortest time. Employing a constantly varied approach to training, functional movements, and intensity leads to dramatic gains in fitness.
Choose a CrossFit location below
Note: Crossfit locations in your area will display at the top of the search results.